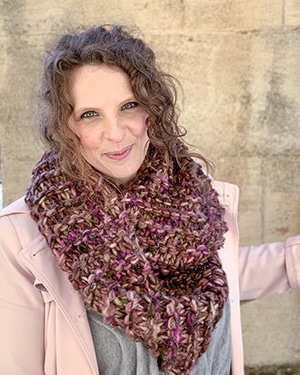 Sam Goodlet is a British illustrator and all round creative and mental health advocate. Brought up in the ancient kingdom of Wessex, she studied in the wild Cornwall and lives in a landscape peppered with stone circles and burial mounds older than recorded history. A strong believer in the power and importance of personal transformation, she often takes tenets from Buddhism, psychology and modern teachers like Ram Dass to create accessible illustrations designed to inspire people to look within. Nature is incredibly important to Sam, and that's reflected in her work and the ethos of her small creative business. A former wildlife charity executive, she is a strong believer in the role charities can play in changing the world. She loves to collaborate with them, help them fundraise and raise awareness of their work through creative projects. Sam also specialises in working with small and hand-made businesses, helping people find their brand image. She lives in the south of England with her partner, busy toddler and beautiful rescue dog.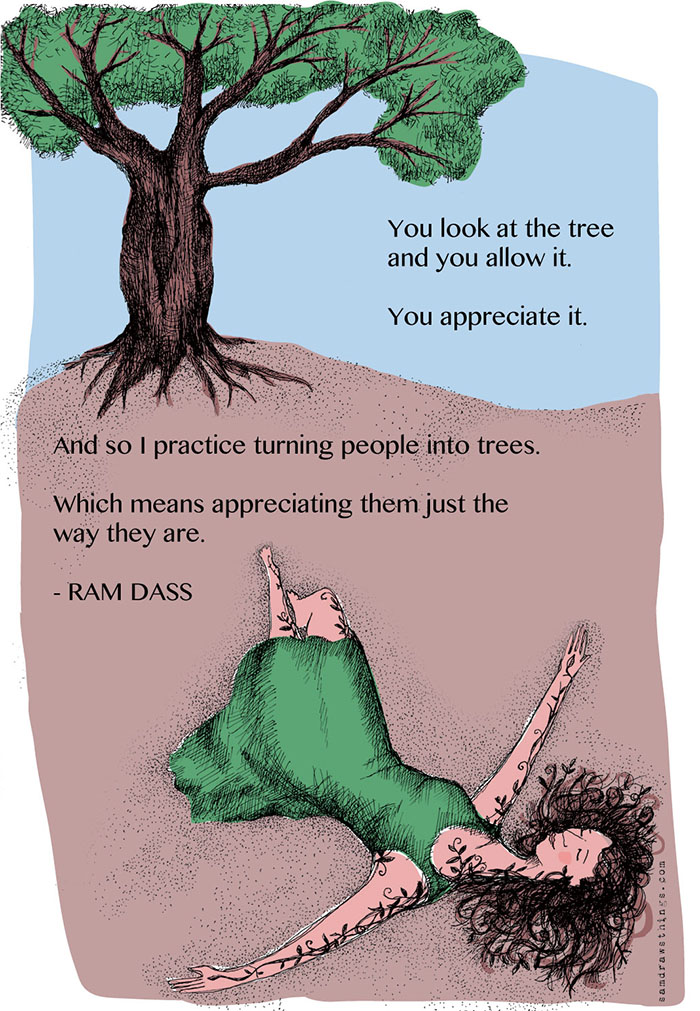 Were you encouraged or influenced in childhood to be creative?
That's a really interesting question and I guess it was a bit of both! My parents are creative. My mum sews and had a knitting machine when we were growing up, and was forever making my brother and I the most amazing costumes. My Dad is one of those people who is really practical and can fix anything, and is also (secretly) amazing at drawing and painting. For both of them, creativity is something that's a hobby and a passion. My brother is an incredible psytrance producer (Re:Creation) so he's creative too in a different way. We all have the ability to sort of play with our thoughts in quite a childlike way which has proven useful in all sorts of contexts.
I've always loved trying visually creative things and since being really young I am happy when I have a pencil in my hand. I think that it was the happiness in me that my mum and dad saw and nurtured. But they nurtured other interests too, like my love of animals. I was working at a wildlife charity before I took my illustration full time. They're the opposite of pushy parents, so I've been able to follow my own wibbly wobbly path!
Did you have formal art education?
Yes, I've been really privileged. It took me a while to figure it out. Art was always one of the subjects that I studied, along with other things. I never really knew what I was here for, but art was always there for me. I went to art school at 19, but mostly because the deadline for applications was later for art school than other universities and I had no idea what I wanted to do! I was quite an anxious teen and I was heading in a fine art sculpture direction, but it didn't feel right and everything I made fell over… So I quit the course and was quite lost for a while. I've always loved Cornwall and I remember looking at a map of Universities to see how far west I could go. I found a Falmouth College of Art prospectus and all the info on their illustration course, and I'd never even heard of illustration before then as something you could study and be. It planted a seed and then a couple of years later I applied. It was a really tough course and I loved it! I learned so much, and I was really lucky that it was before the huge student debt and tuition fees that we have now in the UK.
How would you describe the art you create?
Stylistically, my work is influenced by people like E H Shepard, the illustrator of Winnie the Pooh, black and white natural history illustrations and Brian Froud, the fairy illustrator. During my degree, I fell in love with pen and ink, and I'm building on the traditional methods of line drawing artists (who filled my childhood bookshelves) bringing in some mixed media and my own philosophical themes.
I want my work to help people, I know I am here to be of service.
People can commission me to work on traditional illustration and graphic design projects. My style is a little bit whimsical, and I work with people who like the feel of my work. I am quite picky about who I collaborate with – there's got to be a good purpose behind it. I love small businesses, charities and good causes.
My own self-initiated work also has that whimsical style, but is a bit more conceptual. I love to illustrate quotes and ideas that have helped me, and I hope that they will help other people too. I like to create things that feel friendly and accessible and put good energy and helpful messages out into the world. I would love for my drawings to be as accessible and memorable as a song that you love to play or sing when you need a bit of help.
What would you like your art to accomplish?
To soften the world…to help people to heal and feel good and learn to let go of the toxic things we hold onto. I feel strongly that I want to be a part of envisioning a new way of doing things, a new way of being on this little planet and with each other. I love doing that through the messages of my work and through helping other people who have the same mission as I do. And I love helping charities through fundraising.
Last year I was part of the brilliant Flower Power Fund. Every month, a new creative brought out a yarn inspired by a different flower, with a percentage of each sale donated to Marie Curie, a cancer charity. I also drew each flower and sold prints to raise donations, and created my first enamel pin. There were lots of other creative collaborations too, and together we raised over £20,000!!! Having worked in a charity, I know just how important those funds can be. I then worked with some other creatives to raise over £500 for the Badger Trust to help their conservation work, and I drew lots of badgers! I LOVE working this way so much!
Where do you find inspiration to paint? Can you explain your creative process?
It's changed a bit since I became a mum almost 3 years ago. I'm working around my little boy and I have to remember the inspiration that hits when I'm sitting in his room waiting for him to fall asleep and hope it will come back to my memory when I actually have some time to create something! My favourite way to create is to take some time to read, listen to things like philosophy and spiritual talks, chat with my brother and friends and then sketch the ideas that come.
Drawing is part of a therapeutic learning process for me, and then hopefully I've also created something that might resonate with another person. That's how the Ram Dass quote with a tree illustration came about (and I'm really excited to be doing some more work with the Ram Dass Love-Serve-Remember Foundation soon.) It's also how I created Dive Down, a little book I made a few years ago. That process was born when I was going through a really tough time and I sort of drew myself out of it by really 'diving in' to what was going on in my head and why I was troubled. I drew my feelings and then created a story from that. Writing that story lead me out of the muddle and helped me to heal. When I'm not collaborating with other people, that's still my favourite way to work.
I mostly work in pencil on paper, and then work in pen and ink on top of that, sometimes adding colour either digitally or on the paper, or both. I like to sketch out the shapes in pencil then build up texture with pen. When I'm done with the digital processes, I then create giclee prints on lovely thick archival paper, so I have a 'real life' output as well as a digital one. When I sell a print, I create beautiful packages that I hope people will love to open. As much as possible, I use recyclable, biodegradable materials. It all feels like it's part of my artistic process.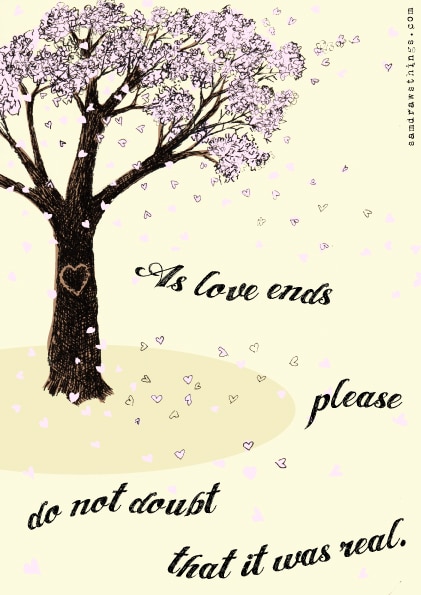 What are you most passionate about sharing when it comes to talking about art?
There is so much stigma still around mental health and I'd love to try and bring that down. I still find it easier to tell people when I've got the flu or something physical rather than when I'm having a bad mental health day. I'll rest up and look after myself when I'm physically sick in a way I struggle to justify when it's something mental health related… I've internalized that stigma, and I hate it!
Sometimes, of course, we need medication and treatment to help with mental health issues, but also there are things that we can do to help ourselves and it's so important to share awareness about these things. I love to remind people of their transformational power. We all have it but it's easy to forget. Sometimes it might mean creating art that references something a bit spiritual like meditation or visualization. Or it could be something more practical, like spending time in nature. And sometimes it's about sharing new ways of thinking and looking at the world.
Does your philosophy of life influence what you paint?
Yes, more and more so. I love drawing plants and animals – that's sort of my comfort zone, I suppose.
When I'm feeling braver and inspired, I get more expressive and try to communicate what's in my head and heart and share my stories.
How has your art and the creative process been healing for your life?
It sounds melodramatic, but I'm not sure I'd be alive without my art practice. It does two things for me – it can be a mindfulness exercise, making marks on paper, getting out and away from invasive thoughts and things. Basically, meditating on paper, particularly, if I have some nice pens to play with; there's a really mentally absorbing quality to that. In those moments, it's about no pressure on the finished product, just the process of making marks and playing.
And then there's the more therapeutic side of the process where I'm creating conceptual illustrations directly related to what's going on in my head and trying to process that. Last year I did 100 days of drawing to consciously improve my mental health. I was feeling wobbly and down and then I remembered. I have this amazing tool in my tool box that I can use to help heal myself. It was interesting that the 100 drawings were a real mix of mindfulness exercises and conceptual illustrations. I need to make some time to do that again!
In what ways do you think creative expression and self-love intertwine?
For me, as I've mentioned, it's part of my self-care. But I guess there's also a bigger thing here too about creative expression not just being for the 'professionals' or those who are 'good' at it. I think that's something that can be problematic in art education. At a certain point, you start being told that you are good or bad at certain things and encouraged to pursue or drop them.
Making a mark on paper, singing, playing with clay or dancing your heart out… things like that are important human practices and outlets for us, and when we love ourselves, we can do those things without worrying about what other people think or if we have done something well. I really love 5 Rhythms dancing for that – there's no right or wrong, it's about listening to your body and going with that. If it FEELS good to draw, then draw! You can throw it away, burn it or frame it at the end, because in a way that's not the point. It's the process that matters the most.
What is the role of art and artist in the world today?
Years ago, I heard someone talking about butterflies and how when they start the metamorphosis from a caterpillar, there are these cells called 'imaginal cells' that survive the soupy break down and can foresee the shape of the butterfly. I love that. We need imagination to dream up new ways of being and living, because we are in desperate need of alternatives to things like capitalism, patriarcy, white supremacy… these power structures that are still dominant even though they're so damaging. All of that needs a lot of work from all of us, and I think art can help us to imagine and explore new ways to be, as well as being used in protest, education and inspiration.
I read "Women who Run with the Wolves," by Dr. Clarissa Pinkola Estes, a few years ago and it just made my whole being sing! The way she talks about fire stories and their power to communicate important messages for living, really inspires me. I love the idea of creating new fairy stories to help re-envision how we can be.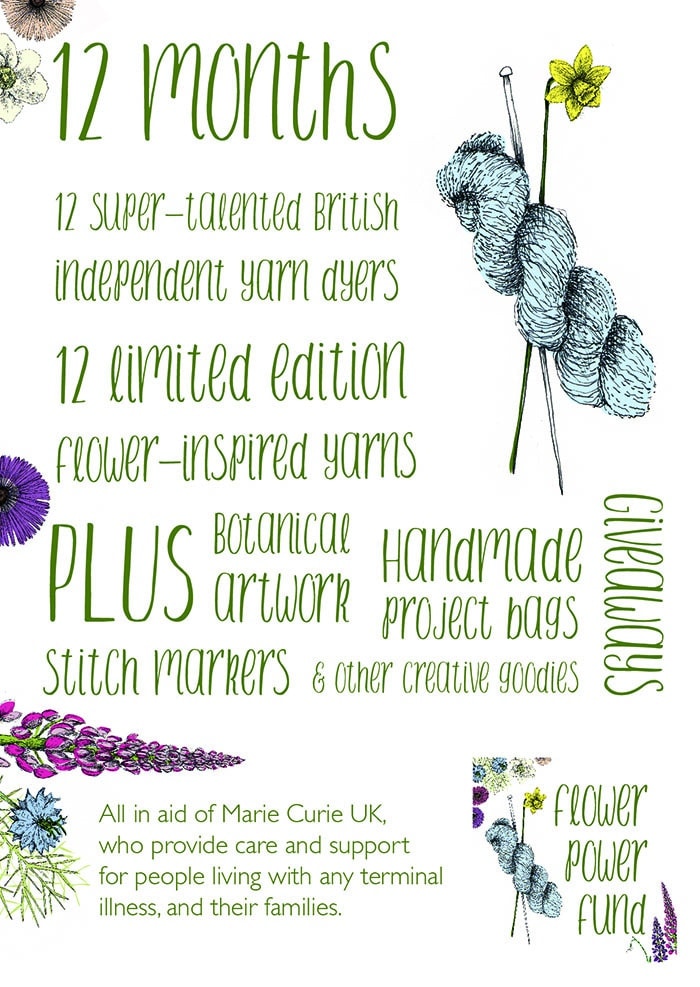 Was the inner-critic ever a problem for you? How did you get past the voice of the inner critic?
I have THE WORST inner-critic. When I was working on my illustration degree, my friend and house-mate Cathy had to help me to get out of bed to put up my final exhibition because I'd suddenly seen my work and had seen everyone else's work and just thought I'd made a terrible mistake. My artwork looked awful and I was convinced I was going to fail… But she got me back up to the studio to finish hanging everything and I'm so grateful to her. I really would have failed if she hadn't helped because all the marks for the course came from the show. I passed the course, to my own disbelief. Which helped dealing with my inner-critic a bit, but it's always there.
A few years ago, I was really into setting intentions around the moon. At the New Moon, I set the intention to release self-doubt. I've learnt now that to release things, I first have to feel them really intensely, so around the Full Moon, I had more self-doubt that I've ever had in my life! There was this one really tough night where I wasn't sure I was even going to make it out the other side. I danced and listened to music and just kind of sat with the awful feelings… then this thought popped in: THE ONLY BIT OF ME THAT'S RUBBISH, IS THE BIT OF ME THAT THINKS I AM RUBBISH.It was like holding a mirror up to Medusa, and something dissolved…
But I still feel very wobbly at times, especially when I'm about to put something new out into the world. I still have those exhibition nerves fairly regularly.
My partner Josh often plays the part of my old house mate who gets me to press 'send' or 'publish' or whatever and get my art out there. He's a really good second opinion. He helps me to tweak things if they need tidying up. Sometimes I can't see the forest for the trees. He will give me a big pep talk to get over myself!
And in contrast to what the critic might say, the more I keep gently putting myself out there and the more I make intentions and wishes, these magical things begin to happen in my art practice. Like a little bit of work with Ram Dass's foundation, and a collaboration with Curious Little Market on a really beautiful children's book that will be out soon. I am working with lots of gorgeous handmade businesses who are making the world more beautiful…I'm so grateful and excited about the things I get to give myself to. There are days when I get paid to sit in the garden and draw bluebells! This helps me to remember that that inner-critic is wrong.
Do you consider yourself to be an activist and does that activism show up in your artwork?
I love the idea of that. I'm not sure if that's quite what I am yet but I definitely want to make a difference. I feel like I'm not quite political enough to really be a called an activist but I'm somewhere on the spectrum! It also shows up through the people and the causes I work with and with those who want to work with me.
Who are your favorite artists past and present?
I've got some art history favourites. They are Chagall, the Pre-Raphaelites, Mervyn Peake, Frida Kahlo, Marie Laurencin and Rodin.
And for present artists, there are some people I'm following on social media who genuinely make my day better when they pop up. Social media has its downsides of course, but I love it for bringing more artists into my life. Some of them are much more in the activist category than I am and they really challenge my thinking. I love Angelica Frausto,Taynee Tinsley, Henry James Garrett, Marybel Martin, and Mab Graves.
Is there anything new or different you would like to accomplish with your art? Any new direction you would like to go into in the future?
So much! As my little boy grows up and I get more time, I would love to paint more, and really push the conceptual side of my work more. I also would love to push this idea that I can help be a part of positive change. I saw Ayla Nereo live in a little hall in Glastonbury last year and I felt really called by that experience to do MORE – bigger, better, more creative, more healing things. Her music is both soothing and empowering at the same time and it lit a little fire in me. I'm still very much working out what that means, but it feels very exciting.
There are a few more books waiting in my brain to be born – a bit like Dive Down, and they will be sent out to find the people that need them. One is about all sorts of things including body positivity, another inspired by wolves, and one is about fairies, which features the Comfort Fairy who is a little character I created to bring comfort to those in need. I'm also really excited about how I can help charities and other people doing good things in the world.