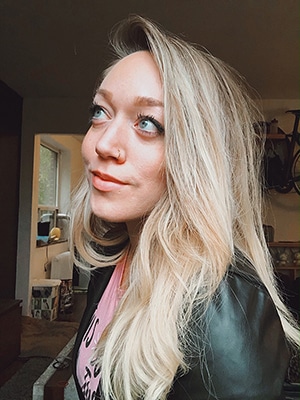 Stephanie Chinn is a published writer and illustrator currently based out of Toronto & NYC. She combines both humor and heart to explore what it means to be human. You can follow her work on Instagram @stephaniechinnart.
Were you encouraged or influenced in childhood to be creative?
Yes, I was. My mother was always very creative and was always making different things all of the time — so that definitely inspired my creativity. 
What kind of art did you create as a child?
I mostly drew, but I was always dipping my toes into all different mediums.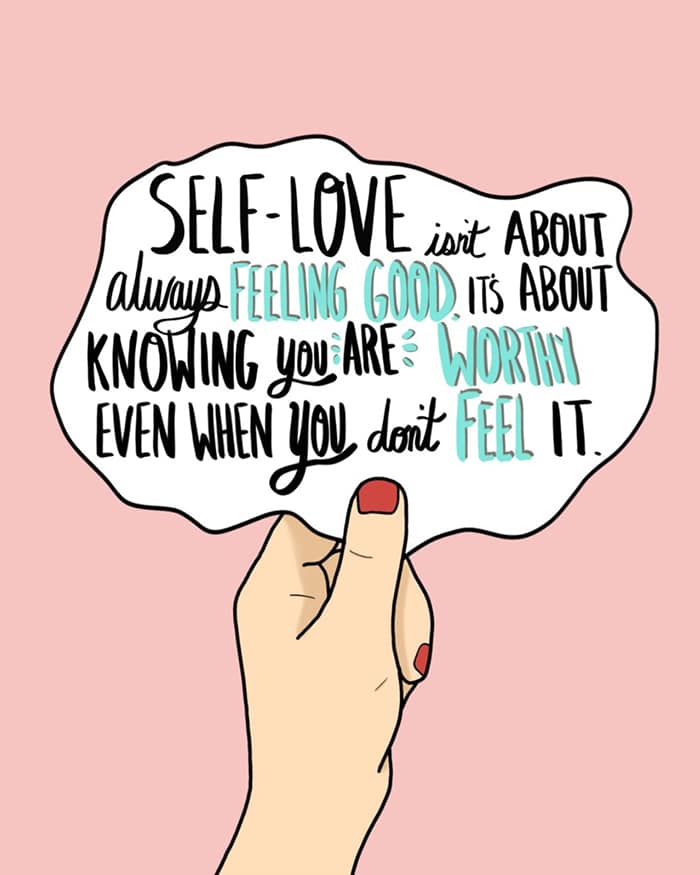 Did you have a formal art education?
Nope! I was supposed to go to art school in NYC. I was accepted and went to the school for a meeting, and then backed out. I couldn't justify the cost of art school and didn't want to put that financial pressure on myself. I just kept practicing, taking random classes, and teaching myself. I also took an internship which helped me learn the proper programs!
When and how did you get involved in creating illustrations about self-love? 
I started drawing again when I was going through addiction recovery. It became what I did to pass the time.
This opened up a door for me to dive into my feelings through illustrations, and it just manifested into me talking to myself and nurturing myself. 
Are you a full time freelance illustrator?
Yes.
Where did your passion to create messages of self-love come from?
Really just me deciding to talk to myself in a loving tone, and then sharing that with others.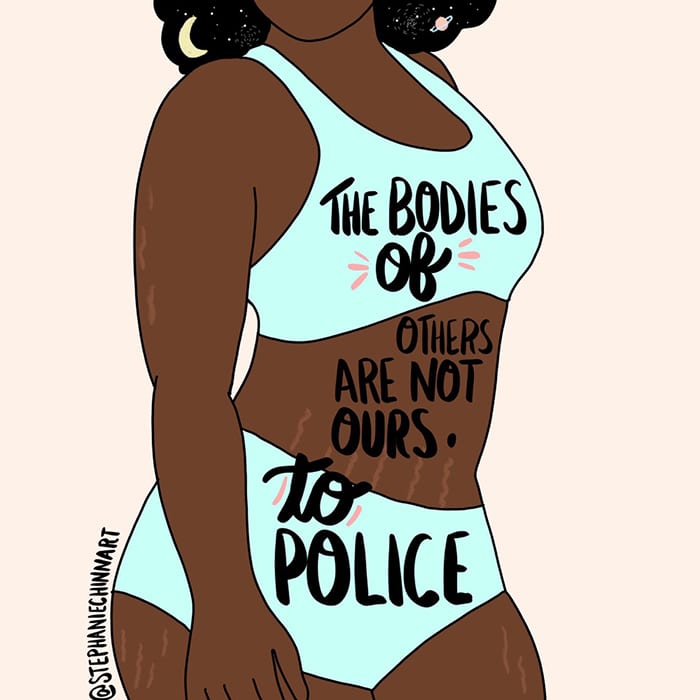 What inspires you to create new self-love illustrations? What is the idea process like?
Whatever I need to hear, I illustrate. They are usually based off my everyday experiences of finding my way back to love.
What would you like to accomplish through your art?
That is a good and tough question. I don't have a final destination for my work. It's already grown beyond what I imagined, and I'm just so honored so many people see themselves in my work. I think I just want that to keep expanding and connecting.
In what ways do you think creative expression and self-love intertwine?
For me, my most creative pieces are a direct reflection of me loving myself and exploring what that looks like.
Lately, self-love has been me just accepting myself as I am from where I am — I think creative expression is the same. Most of my work is based off where I am in THAT moment I connect with those pieces the most.
How has your art and the creative process been healing for your life?
It's become such a big part of my everyday life. When I can sit, draw and connect with myself — it taps into who I truly am. It has healed me, simply, by giving me a place to tell my story and heal the shame I carried for years.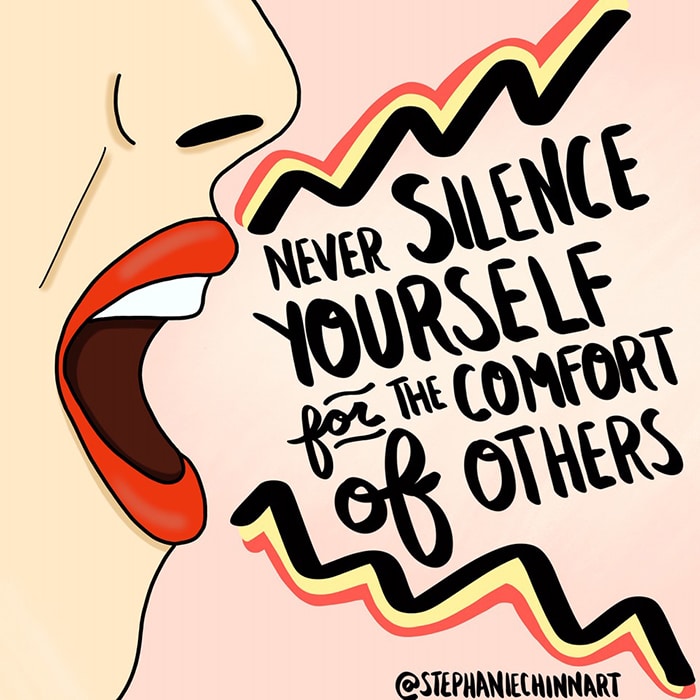 Was the inner-critic ever a problem? How did you get past the voice of the inner-critic in order to create your work?
Yes, and sometimes it still is. I treat my inner-critic like a nervous little girl — she's just nervous and scared. She is questioning if she is good enough and the way to sooth her is not by shaming her.
So I do the same with my "inner-critic". I remind her that she is just scared of some form of judgment or rejection. That's it. I remind her that even if those experiences take place, it is irrelevant because I accept myself. That I am here to live my truth and as long as I follow that — everything else is so irrelevant.
Do you have any special projects you are working on this year?
I have so much coming up! I am working on a book currently to be released, hopefully, next year! I'm working on a few tarot decks with some amazing women and a coloring book. I have so much going on, I'm just so incredibly blessed.
What are your goals as an artist?
To connect with myself and others. That's it.
Is there anything you would like to add to make this interview complete?
Just thank you for thinking of me!