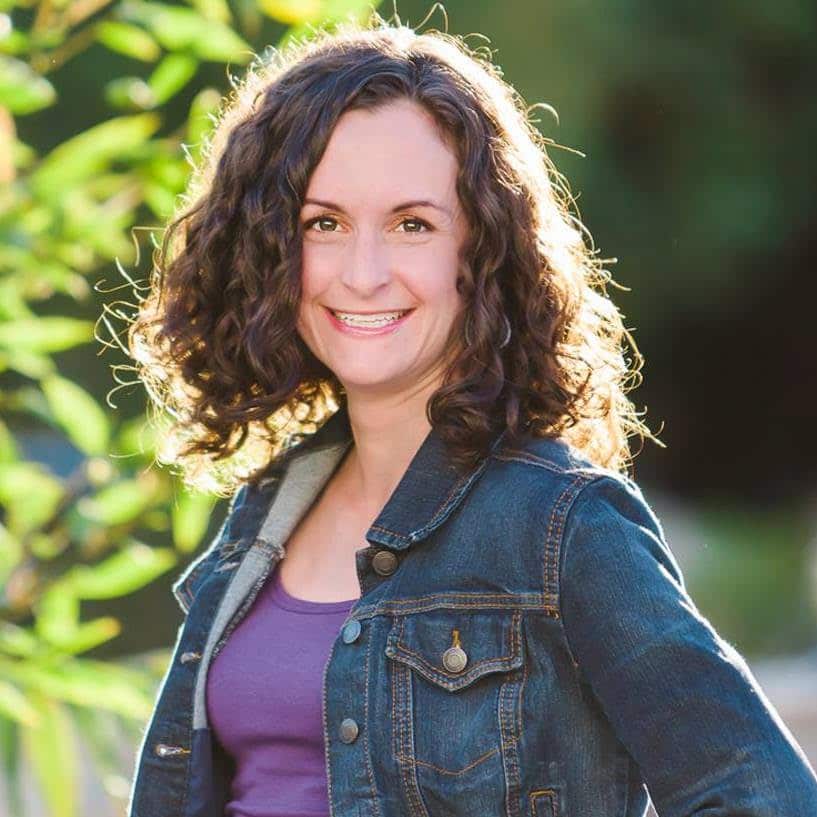 Tori Press is a self-taught artist based in Los Angeles, California. After 10 years of work as a freelance graphic designer with her own company, Red Queen Design Studio, Tori decided to shut down her client-facing business and work on creating art inspired by her yoga practice. She began posting her art on Instagram in 2017, finding an incredible following of likeminded human beings, and embarking on a wonderful adventure fo growth, self-discovery, self-healing, and human connection. Tori draws about what it's like to be a human being: the good, the bad, and mostly the vulnerable. She draws to help herself cultivate more mindfulness, joy, gratitude, and self-acceptance in her life, and in hopes that her art will help shine a little light for you on your own path as well.
Rita: Did you have formal art training?
Tori: No…I studied Geology at the University of Chicago to earn a PhD in vertebrate Paleontology. So that was my intended career path when I was much younger. I was going to be an academic and a researcher. But for many reasons that kind of life was not right for me so I dropped out of grad school. I kind of floundered for a little while trying to figure out what it was that I wanted to do. Then I landed a job in graphic design because it was something I enjoyed doing…I was always making art on my computer.
Rita: Have you been creative all of your life?
Tori: For sure! I remember being in High School in the early 90's and drawing comics. I would draw comic characters from the books I had read for book reports in school. I would do digital doodles with whatever paint program I had on my computer.
I also used to draw comics of myself and of my friends and TV shows that I liked. So drawing was always something I did. It was always a part of me…really through college.
At some point, I picked up the message culturally that art is less important, and less lucrative of a career. So I never took it seriously. I did what I did only for fun. I was taught early on that art was just a hobby. And I also had a lot of pressure from my parents to be a doctor or to be a scientist. They wanted me to do something that was more valuable to society and that had better job prospects than doing art. So I didn't consider art as a possible career. And I didn't pursue formal training in art for that reason.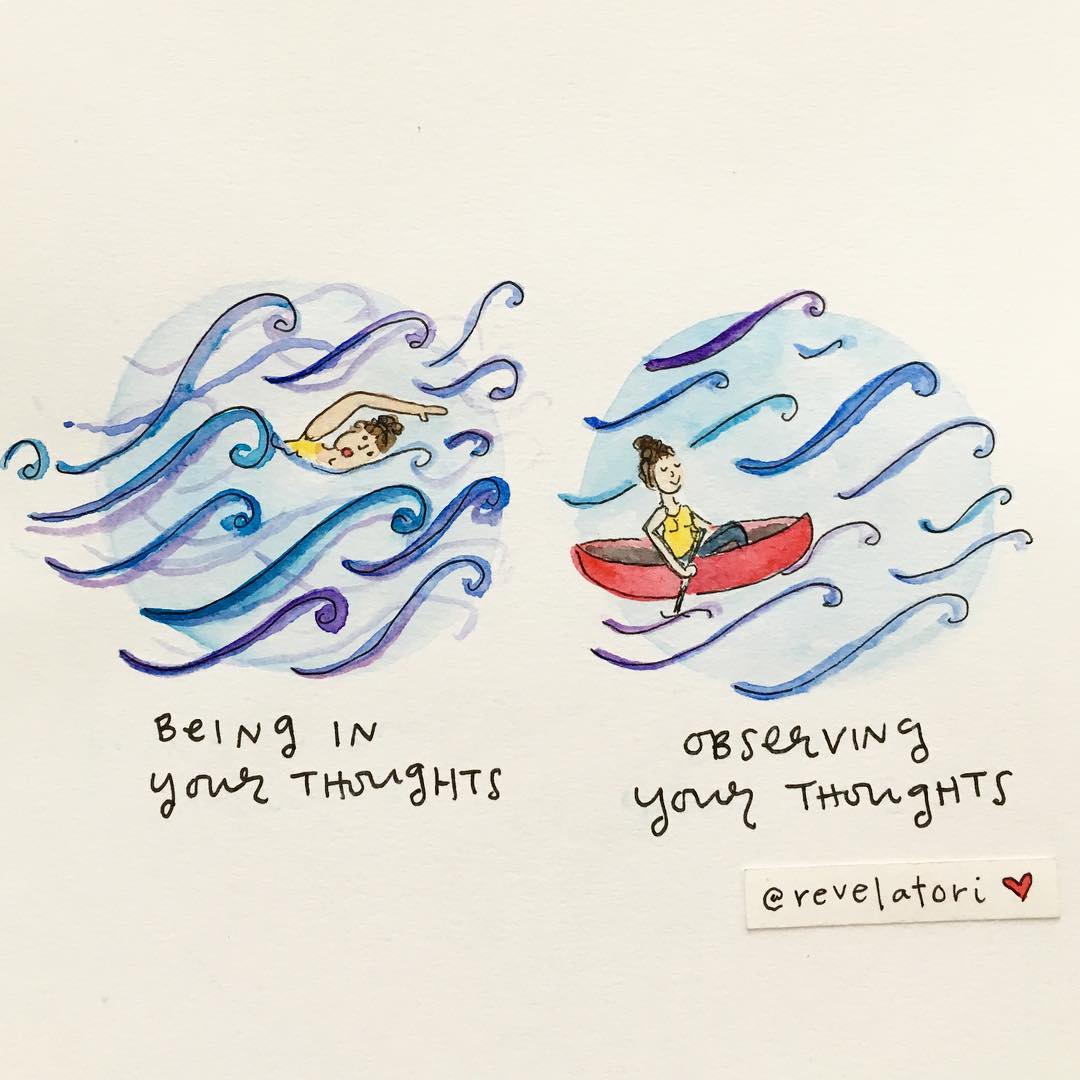 Rita: Did anyone inspire or influence you to create your Revelatori illustrations?
Tori: I have been making comics and doodles pretty much all of my life. But there was a guy I knew while living in Atlanta named David Cohen. He is on Instagram under the name @Doodleslice (and sells a coloring book on Amazon). He was someone I worked with when I was a freelance graphic designer. He was a designer too and we did a few projects together. One day, I showed up to a meeting and he had a bunch of sharpies spread out on the table at star bucks and he was making drawings. You would love his work. He has a really positive message. He was drawing these little drawings as he waited for me to show up for a meeting…he was wanting to spread a little love and joy in the world through his art. And I thought, "That's cool!"
After 10 years, I left my graphic design career because I was a home-schooling-mother at the time and I thought something had to give; I wasn't able to focus on both my kids AND on my freelance career in graphic design with clients and deadlines. PLUS, I was running out of steam and I didn't feel inspired much any more as a graphic designer.
Then I thought, "I really need a creative outlet." It was hard for me not to have something since leaving my design job. Then one day, I was scrolling through Instagram and I looked at one of David's drawings and thought, "That's something I can do! It looks fun and a way to relax and a way to unwind, right?" It would be a way to have a creative outlet. Having a creative outlet seemed to be a missing piece from my life after a couple of months of not doing my design work.
So David was the person who gave me the idea that I could do this kind of thing just for fun. And to fulfill this need that I had in my life to be creative.
Rita: How did you start drawing your Revelatori illustrations?
Tori: It began about two years ago. I had quit my freelance design business in the fall of 2016 and that Christmas I bought myself a little notebook and a pack of sharpies as a gift to myself. I remember I did my very first drawing on New Years Eve! It was a sharpie drawing of a girl lying on her yoga matt and in the drawing it listed all the things that I give to my yoga matt like stress, worry, fear, pain….the stuff you carry around with you as a human being….and then the cartoon says what my matt gives back to me and it shows a little heart. It was a two-panel piece and I posted it just to my personal Facebook page.
And then one of my former yoga teachers from Atlanta private messaged me within minutes of posting my cartoon saying that she loved it and asked if she could print it and give it to her yoga students at the end of her next class! She said that it would be really good inspiration for them for the New Year. And I said, "Sure, of course!" That was the first thing I ever did. And so from that, I got this really great response from a person I cared about and respected. It was very encouraging!
I kept drawing for like two months not knowing if this would become anything. I just know that I kept on hearing from my own people that they really liked it and were responding well to it.
I also had a friend at the time who was growing his business as an architect and he said to me, "Hey! I think you have something! And I think you should start your own public Instagram account and toss everything out there and see what happens. I think you have something to share with the world so don't keep it to yourself!"
2-3 months later, my illustrations took off and I was able to reach a much larger audience. In my work I draw things that feel uncomfortable to me and I thought I was the only one feeling that way but then people would respond to my work with, "Me too!" And that made me feel amazing!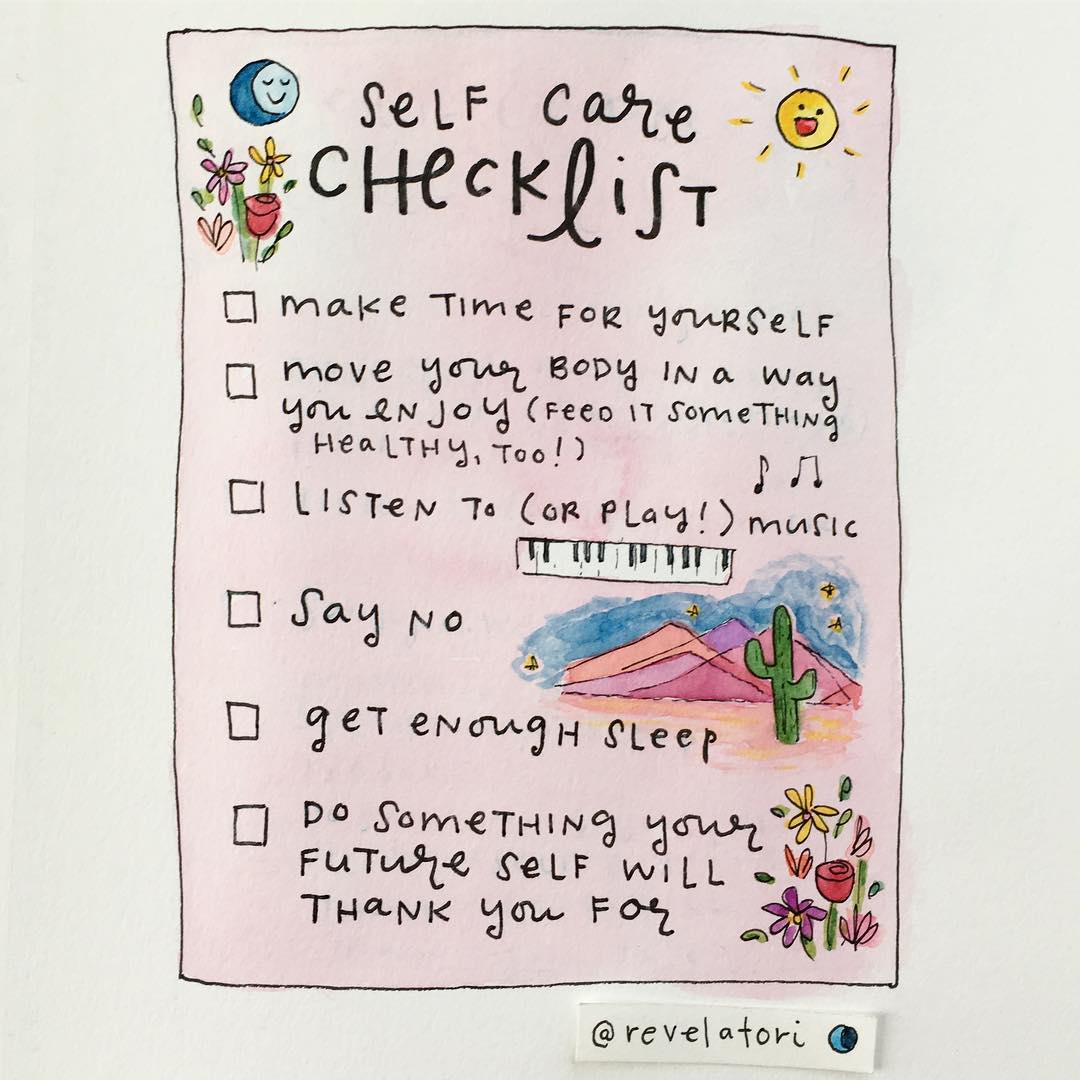 Rita: How often do you create a new illustration?
Tori: I draw every day or at least weekdays while my kids are at school. I think I produce 3-4 new illustrations a week. Recently, I've been keeping a lot of them to myself and not publishing them; I have a bit of a backlog. I think I am afraid of judgment…of putting them out there and then someone saying something about it that I am not going to like. I recognize that it's not rational. It's something I am trying to work out in my mind right now.
Rita: What inspires an illustration? What is the process?
Tori: Are you familiar with Julia Cameron and Artist Way? I write morning pages every day like it suggests in her book. I write down whatever comes to mind on 3 pages front and back. A lot of times my drawing ideas come out of that. It's a great type of creative process. It's a great way to force myself to write down all the things that are in my brain without the voice of self-judgment.
Another way I get ideas is that they randomly pop into my head as I go about living my life. When they do, I write the ideas on my phone. So there are two main ways I get ideas. Morning pages and randomly out of the blue.
Rita: What do you want your illustrations to accomplish?
Tori: For me personally and selfishly, my drawings are part of my healing process; drawing about things that bother me and talking about them; putting them into words instead of keeping them bottled up inside. I used to think I was the only one who felt a certain way. Drawing has been a huge part of my healing journey.
Even if I didn't get the comments that I do receive from folks who appreciate my work, I think that the healing aspect of drawing for myself, has been huge enough that I would continue doing it no matter what response I got from others. Because it's just kind of something I feel like I am called to do or need to do for myself.
But, oh my gosh! The icing on the cake is just to know that other people relate to me and that I have helped them! Once, someone told me that my cartoon saved their life. And I thought, "Wow! That is crazy and wonderful!"
When I first started my drawings, my intent was to spread a little joy in the world. I started drawing at the end of 2016, after the election. afterwards, as you know, it revealed a lot of brokenness and a lot of division. It revealed a lot of unhappiness and bad feelings in our country and even worldwide. So I wanted to put a little joy in the world and bring some peace to a world that needed it.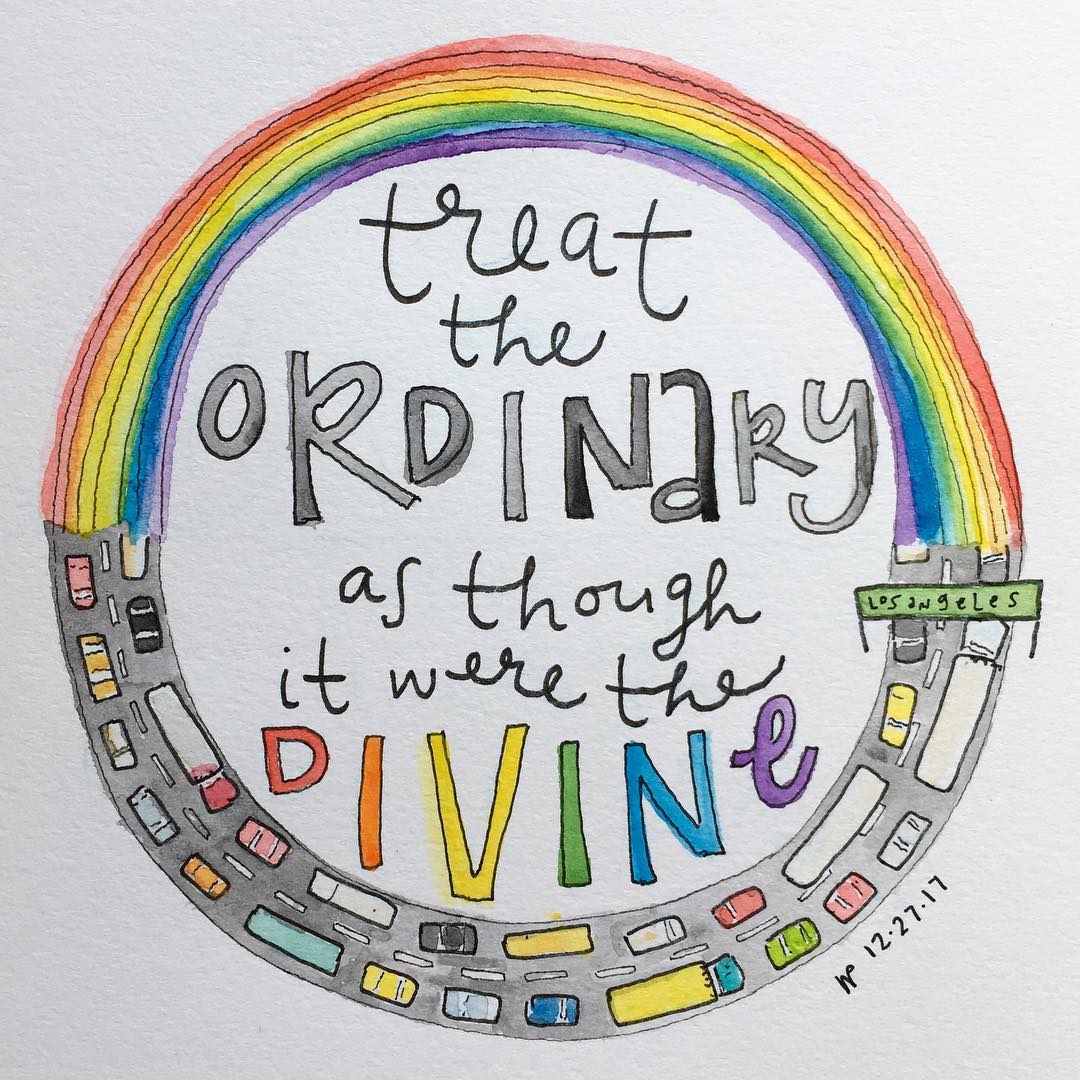 Rita: How has your art and creative process been healing for your life? I know we have already touched on this subject but do you have anything to add?
Tori: Yes, for sure! Like I said before…just writing things down, there is a magic or a power in saying things out loud, or putting them on paper, where you can see it! Like, if I only did a meditation on any of the thoughts that inspire my art, that alone would not be as powerful as creating something tangible out of whatever pain or anxiety or depression or suffering I have experienced. In it of itself, I think to draw about something difficult in your life or something that is challenging you is a healing! It's a healing act to create something out of your pain.
It's also been healing because it connects me to other people who have experienced the same kind of things.
And it really helps give some solace to this little child that is still inside of me feeling like she is the only one who is feeling crazy and anxious and can't turn off her brain. So that is really huge and powerful.
I don't know what's more powerful…the human connection or finally giving thought and space and words to things that I have been keeping bottled up for a really long time.
Mindfulness practice has been one of the most amazing life changing things I have ever done for myself…and art is an extension of that mindfulness practice. And that, in itself, has been healing as well.
Rita: How did you learn to quiet the inner-critic?
Tori: Actually, it's funny. I love that question because the inner critic was pretty quiet when I first got started. I felt free in the very earliest days and I kind of did whatever I wanted because it was really only for myself. The inner-critic actually got louder once I gained a following on Instagram and Facebook. The inner-critic became really loud then! I had this voice in my head telling me that everything I do now needs to be a certain way; It needs to be inspiring and relatable to a majority of my audience. Those are the type of things that the inner-critic started to say to me. And it also started looking at the number of people who liked my posts. Intellectually, I know this is an absolute garbage way of telling if your work is good or not, because it says nothing about the quality of your work or your worth as a human being or as an artist, but I still let it effect me.
So, if I would put a post up that didn't do so well, I would be really critical with myself and say, "Well this must have been outside my wheelhouse…this isn't what people expect from me." I started telling myself this story. I felt like I had expectations to live up to. And that was really crippling. It's still something I am working through. This is surely the way to kill creativity, to tell yourself, "Well, now I am boxed in and I have to do THIS all the time." So it's been a process for me to say to myself and to really internalize the message that I WANT to internalize, which is…"I am here!…I have a gift; a call to make art!…that is what I am here on this planet to do!…And I can only make the art that I can make! And if I start thinking about the art that other people WANT me to make…and make that art instead…then I am killing my own creativity!…and I am not using this gift in the best way that I could."