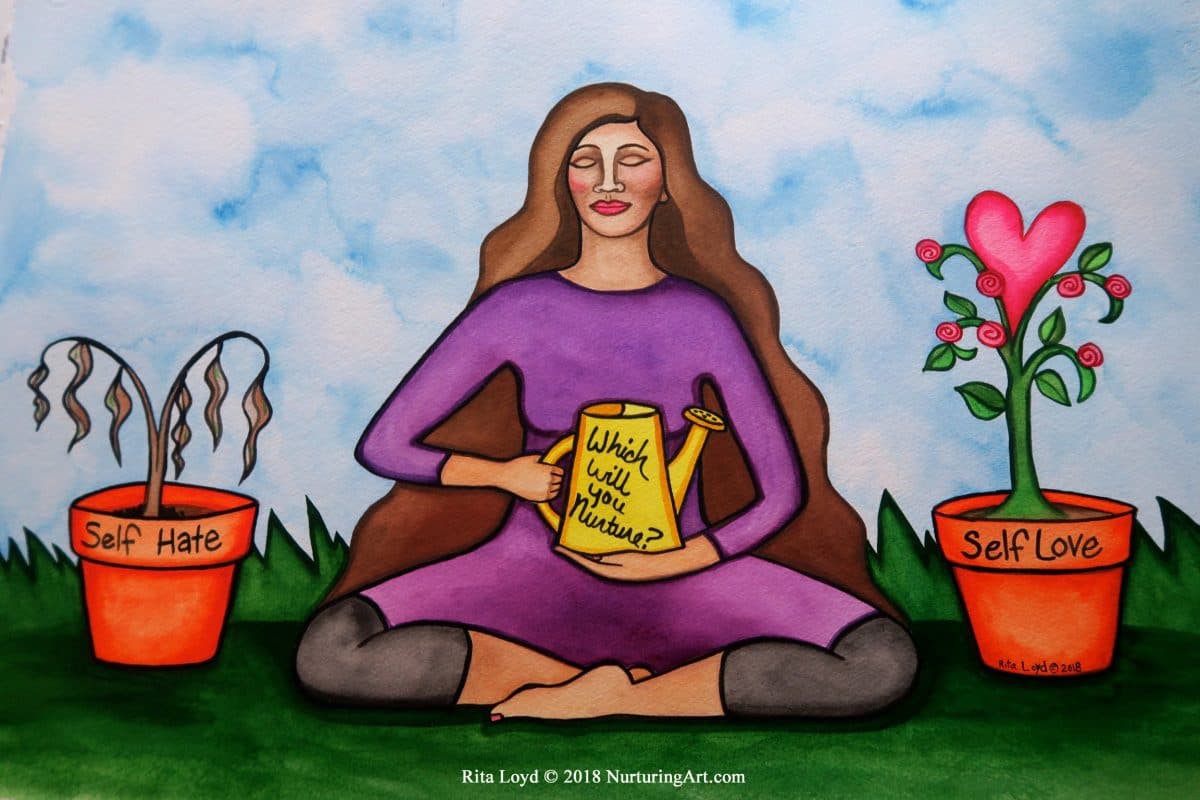 Unconditional self-love is our birth right; just as we were born with the right to love others we also have the right to love ourselves.
Unconditional self-love is not something to be earned or deserved. It's simply a seed planted within us just waiting to be nurtured in order to grow. But sometimes that seed goes undernourished and the seed of self-hate is nurtured instead.
We learn to nurture the seeds of self-love or the seeds of self-hate from our childhood. That means, that we learned how to treat ourselves and how to speak to ourselves by how we were treated and spoken to in our childhoods by our families and caregivers. We also learned how to treat ourselves from the modeling of those around us. If those roll models were never nurtured in their own childhoods then they may never have developed self-love and therefore were unable to model back to us how to nurture self-love.
The good news is, if we did not learn self-love in childhood, we can learn self-love on a conscious level once the absence of self-love has been detected. And by learning it on a conscious level, it allows us to be able to teach self-love to others. This was my experience with self-love. And this is where my artwork and writing comes from. I learned self-love on a conscious level in my adulthood after realizing its absence from my life.
What kind of childhood did you have? Were you nurtured and cherished OR were you neglected and scolded? If we were neglected and scolded, then we probably learned to neglect and scold ourselves. But now, we can choose to change that. We can choose to finally give to ourselves the love that we have always needed and wanted.
My next blog post lesson will help you with this. It will be, "How to speak to yourself in a loving way."
Note: This blog post was inspired by my book, Unconditional Self-love:What it is, Why it's important, and How to nurture it in your life.